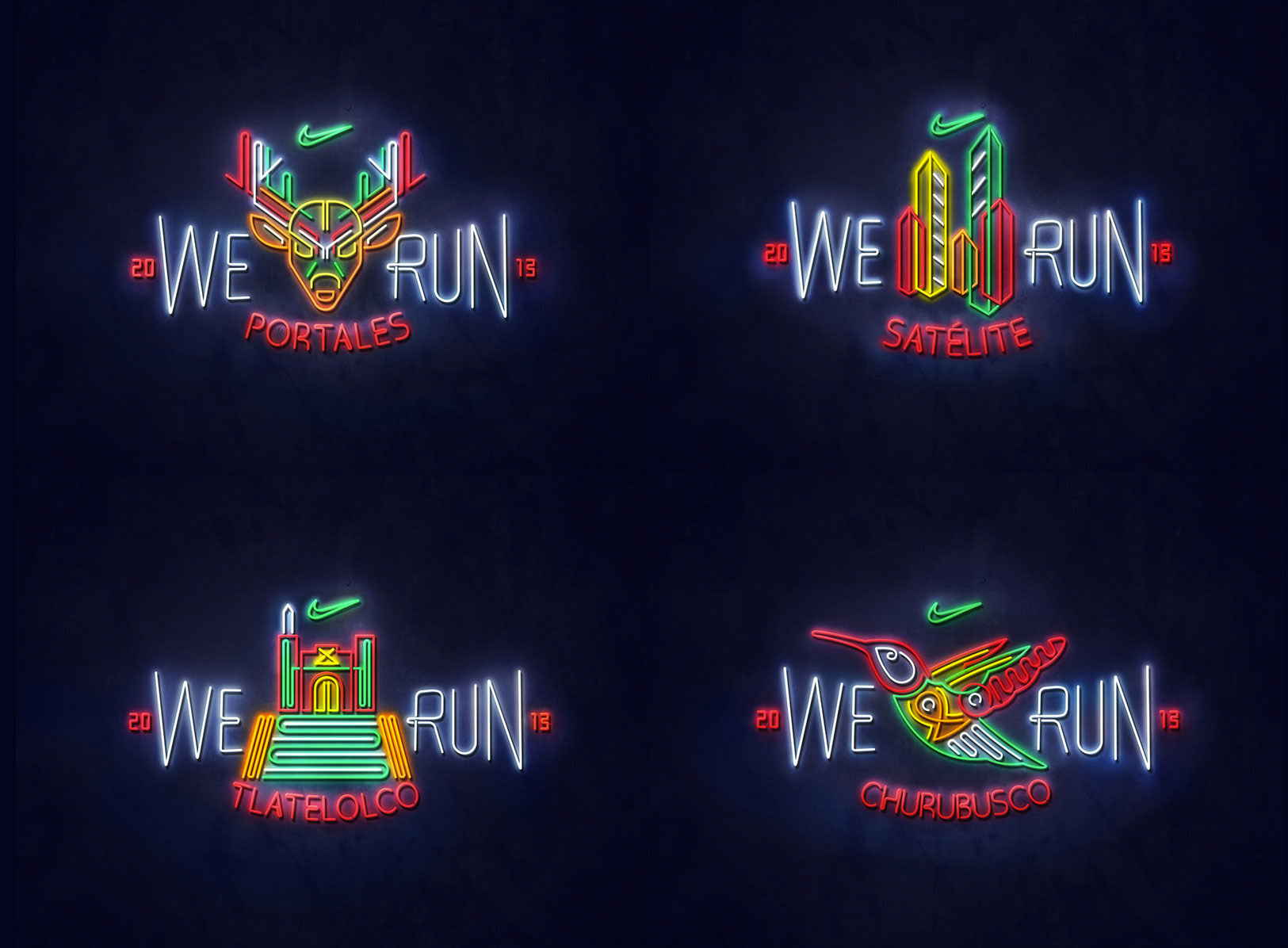 Nothing moves more Mexico City's habitants than pride. And nothing has more pride than your neighborhood. 
That's why we divided the city in 12 barrios (districts) challenging each other to run together to enlighten and show their pride. 
The more KM a brario ran, the more light they got.
We created 12 unique badges and placed a physical one in every running zone of each barrio. (scroll down)
Using Nike+ technology we tracked every KM ran by a member of the barrio. 
People in Mexico City owned the campaign. It got out of the running tracks and got into popular culture.